Rebranding a business can seem like a bit of a "buzz word" in the marketing space. But for many businesses, rebranding is the right choice.
As fashions change, your business changes and the world changes, we must be adaptable. And a brand refresh can be just the thing the marketer ordered.
Even Mark Zuckerberg has rebranded his business. You may have heard of it? It's called Facebook. Well, now it's called Meta.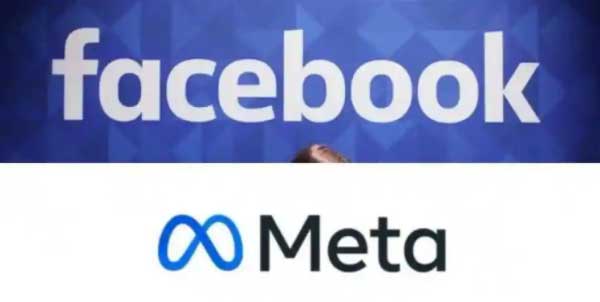 The business started as a social network platform, but the most recent rebrand is positioning the business for the future as it broadens beyond past just social media. This strategic move on. The part of Facebook is a clever move. And a rebrand could be just the thing that your business needs to transition into the next phase of growth.
Reasons to rebrand
1. Modernise the brand 
Is the look and feel of your business are starting to seem a little stale? For many businesses in Perth, the answer is yes. Many businesses set and forget when it comes to their branding. But it could well be time to bring your brand into the 21st Century. 
2. Diversify the offering
Many businesses require a shift in strategy after a few years in business whether that is due to internal capacity or external market pressures. In order to reposition your brand, you will need to conduct an overhaul of your brand and your business' messaging to attract new client for your new services.
3. Attract new interest 
Some businesses further down the chain are ready to sell, generate investment or list. When undertaking the next phase of growth for your business, you will need to present the best version of yourself. A new brand could be just what the investor ordered.
Steps to rebrand
Step One: Find the right agency 
Finding the right agency is an important step in a rebrand. It is important to find an agency that has shared values or an understanding of your industry. There are many companies that have some experiencing in branding, but they are not experts. Work with a company that is specialists in branding and re-branding to ensure you get the best work possible.
Step Two: Whiteboarding  
A logo is not just a logo. It is the face of your business. Therefore, you need to conduct a whiteboarding session prior to rebranding your business. A whiteboarding session will help you rebrand remain on track and end where you'd like it to.
Step Three: Concepts 
In this phase, you will be provided concepts that capture the essence of your brand. The best thing to do in this phase is not to get too many opinions on the logo. For instance, emailing it around to your entire family will lead to analysis paralysis. You must look at it objectively like a potential client. That is the only opinion that matters!
Step Four: Roll-out 
A new brand is about more than a logo. You will need to roll out the new brand to all your internal and external collateral. It is important to find a company that can help you roll out all of the different touchpoints. These can include business cards, email signatures, car wraps, signage, brochure… the list goes on. Working with an agency can help you get bang for your buck in terms of printing and roll out.
When you are ready to re-brand, the team at Perth Branding & Marketing are ready to support you. We are experts in re-branding and branding rollouts and can help you tell the story of your company in the next phase of its growth.